With talk of recession looming on the horizon, as a business owner it can be easy to feel out of control.
Understandably many concerns will be financial, whether that be how your bills may be affected by the surging cost of living or considering if you'll need to raise salaries.
The reality is that fluctuation is a normal part of any business, there will always be elements outside of your control. But it's how you handle what you can control, that will make all the difference in the long run.
There are five main ways a business can prepare for a recession:
Keep improving your knowledge
Communicate with honesty
Help staff where you can
Strengthen customer relationships
Increase market research
1. Keep improving your knowledge
No matter what your financial concerns may be, the most important aspect is to ensure that you are fully aware of every aspect of your business. Take time to review processes and ensure that there aren't any blind spots in your knowledge. Having a solid grasp of the ins and outs of your cashflow will not only give you a better understanding of which elements might be most vulnerable to fluctuations but will also give you an invaluable sense of control.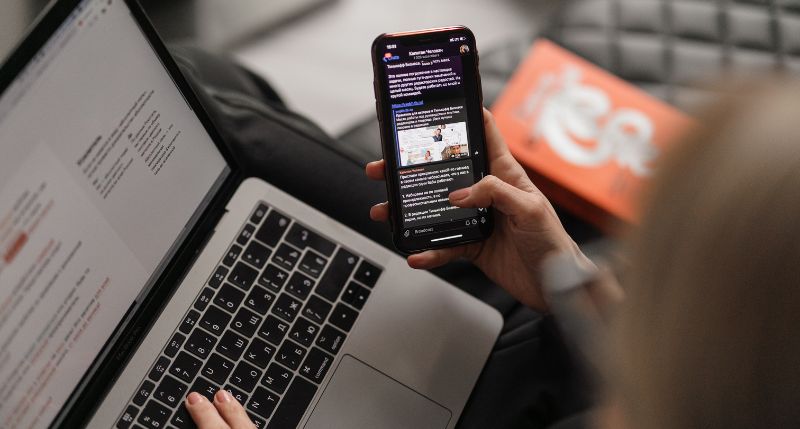 Face business challenges head on
We all know what it's like when you receive a weighty bill but instead of facing it, we tuck it away in a drawer. But burying heads in the sand won't make it go away, it's far better to face any issues head on. Plus, the earlier you can anticipate any potential issues the more solutions will be available to you.
2. Communicate with honesty
As an employer it can be difficult to gauge how to communicate to your staff during periods of uncertainty and it is tempting to gloss over any challenges. After all, the last thing you would want to do is add any necessary concern to their already full plate. But there is a fine line, your employees are perceptive – they'll recognise if you are saying that everything is okay when it isn't.
Business transparency during a recession is key
Be transparent about potential difficulties and make it clear how people can give feedback. It's all about building an atmosphere of trust – ensuring that your workforce understand the reasons behind the decisions senior management are making, will go a long way to instilling confidence in your leadership.
3. Help staff where you can
Your employees have always been your business's most important asset, and during this period, their wellbeing should remain paramount in your planning. Those organisations who are able to continue hiring, should. Investing in your talent pipeline now will ensure that your growth isn't stifled. But staff retention is just as crucial, it can cost at least 6 – 9 months of a persons salary to replace them, not to mention the damage to staff morale.
This is the best time for employees to feel valued
Ensuring that your employees feel valued and listen to, needs to be your top priority. Part of this will be ensuring they are paid a fair wage, but there other less expensive options available too.
Employee assistance programs
Employee Assistance Programs are one option, but smaller financial support such as offering to help with fuel costs or providing monthly food vouchers are also invaluable. Invest in your pastoral care too – offer staff access to a financial advisor, signpost to financial guidance on your intranet or ramp up your mental wellbeing support.
Whilst none of these will rival a pay rise, they will help to take the edge off for concerned staff at a time where every penny counts. But more importantly, even token gestures will help to demonstrate that your business cares and values them as individuals, not just money makers.
4. Strengthen customer relationships
This step applies to B2C businesses as much as it does to B2B, your most loyal customers and clients are the ones who will stick by you during financial difficulty and will be less likely to search for cheaper competitors. However, this can become increasingly unlikely as the economic situation continues to decline so strengthening relationships is a must to maintain that repeat custom.
There are two core principles when it comes down to strengthening customer relationships; customer retention and communication.
Customer retention
Focus on retaining your most loyal customers, and preferably your highest spenders through the following strategies that can be applied to both B2C and B2B business models:
Improving customer service – automation can help improve response rate.
Introducing loyalty programs – clients and customers will be looking for discounts where possible at this time, this won't necessarily need to come at a significant loss if you reward customers for larger orders.
Offer a referral program – customers will stick by you if they know they can help their network out with referral discounts.
Gather customer feedback – simply the action of reaching out for feedback will give your clients and customers a feeling of safety and care, showing evidence of implementing that feedback will do so even more.
Communication
We've already emphasised the importance of having clear and transparent communication within the workplace and with your staff, however by extending this to your clients, customers and stakeholders can ensure communication is operating at it's finest.
Keep open lines of communication with customers and clients. The aim is to be able to understand their needs and concerns to a point where you can tailor the delivery of products and services to their current priorities.
5. Increase market research
A low cost and high value method of preparing for a recession as a business is market research. Having an understanding of the internal and external influences of your business both now and in the future can help you prevent any potential fatal cashflow difficulties during a tough economic period.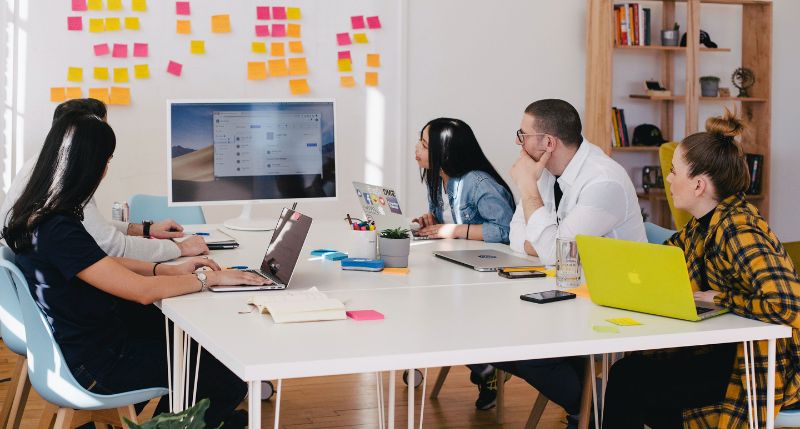 There are two core methods of market research we would recommend to prepare your business for a recession:
Stay informed – keep in-the-know of economic indicators and market trends to anticipate alterations and fluctuations in consumer behavior and industry conditions.
Competitor analysis – understand and learn from how your closest competitors are adapting to the new economic conditions and develop new strategies from their actions.
–
Whether it's support with marketing talent recruitment to increase customer loyalty or you're in need of some specialist finance professionals, get in touch with Faulkner Scott today to find out we can help your business grow.
If you are interested in finding a new role and would like some expert advice, please get in touch with us today.
Written by Spencer Symmons, Group CIO.